In today's business world, having a good communications strategy to guide work, reach new audiences, etc. can be as critical as the messages and images you share. Decades of strategic planning, content creation, consumer outreach, etc. with small businesses and Fortune 500 companies can be leveraged to help your small- or medium-sized business discover how to make your vision come to life. Grounded Communications, LLC can create the plans to get companies where they want to go, working with existing talent or via identifying talent to help do the tactical implementation of the day-to-day. The ways we can work together are as unique as the factors impacting your business.
Janice Person has a creative eye for communications along with communications depth and breadth that is unique. She pairs that with the latest in culture and technology and it becomes powerful. Pulling that all together with strategic planning to insure the desired impact helps each business achieve it's goals whether that is for name / brand recognition, issues management, product placement or something else altogether.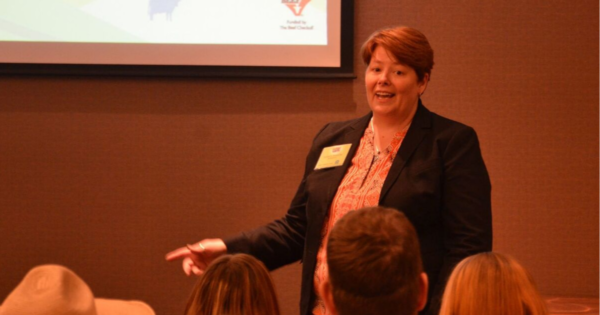 The Comms Pro You Need
Janice has worked at small, medium and large companies all (see her experience on LinkedIn). She understands that not every company can afford a full-range of communicators to do all the things. The reality is, all of us are being pushed to do more with what we have. That's where having experience in corporate, sales & marketing, media and digital all come together. Janice can help you determine what you need and then create actionable strategic plans and get them in place and returning dividends.
We will work with you to understand the needs you see and ask questions to determine the gaps our expertise can help fill. Working through the planning process will lock in who you want to reach, how best to reach them and the messages that will prompt the types of action a business wants. There are no off the shelf solutions because each business and needs are different and market dynamics can shift what works or what goes wrong. Meeting those challenges takes a depth of experience and education in communications and business both, and a never-ending passion doesn't hurt either! That depth of experience is frequently only found at larger corporations but you can get it by hiring Grounded Communications, LLC to consult short-term or on an ongoing basis. We can help you brainstorm and design programs, down to the details that make a difference or help you consider how to build the right team with the resource available.
Communications Areas of Experience
With the varied background of organizations and roles, Janice has developed a lot of skills. That said, some of the areas where Janice has the greatest depth of knowledge and that offer the greatest returns to clients include:
Defining and Telling Your Corporate or Brand Story — Having a story that helps your slate of audiences come together, see your vision and carry it on to others clearly is something that so often gets overlooked in our rush to get things done. And yet, that story can help pull so much together allowing you to accomplish more with the effort you are putting in. We work with clients to get a clear understanding of what makes you different, what is there that will be so compelling that the audiences you work with will not only choose you even in a crowded field but will be your champion telling others about it!
Using Online Media to Connect to Stakeholders and Present Thought Leadership — Whether you are leading a new startup or working with a brand that every household seems familiar with, connectivity with stakeholders online has become a drumbeat that most find helpful in accomplishing business goals. Janice has worked with businesses still forming their ideas and goals as well as companies looking to introduce well-established brands to new audiences.
Working with influencers to create authentic groundswell for your brand — Janice has been blogging for a decade and joined blogger communities first through that personal passion. For the last several years in corporate America, she started the company's blogger outreach program and built an incredible networks throughout the US that had authentic interest in sharing posts about farm & food experiences. The shift created there provided real business returns. Janice is a trusted member of various blogger networks and can help more people discover the products and services that they would authentically appreciate.
Facing challenges & discovering opportunities — So often a business hits an issue or crisis and aren't prepared to work through it. When that happens, it is human nature to retreat but that can present you with more challenges and the pile on effect can kick in til the issues seem to smother you. Let Janice help you think about issues management in a new way. Find out how to get ahead of things that can be misrepresented or misunderstood and get comfortable with the new expectation of transparency.
Finding the Right In-Person Connections to Boost Your Outreach Strategy — Putting all your eggs in the online basket can limit reach at times. Are there particular events that your target audience is attending? Should be showing up and if so, how do you show up in a way that engages the right people and doesn't cost billions? What does it take to get in? Having worked through both major and niche venues, Janice can help you weigh the factors and design an approach that offers some short-term wins as well as long-term potential.
Coaching individuals and organization on ways they can better advocate for topics of profound interest — In this day of public opinion, it can be important to make sure you get heard. That very idea though, can be frightening to some so how do you create a program that meets your employees & other stakeholders where they are and help them move forward? Designing a program that can be flexible for the types of stakeholders you have and the topics you discuss, offering training and a bit of help for key influencers within your network can make all the difference. Janice can help you come up with a plan that helps you get your people mobilized.
Want to work with us? Please get in touch!